TOOL Unveils New Logo In Album Teaser Video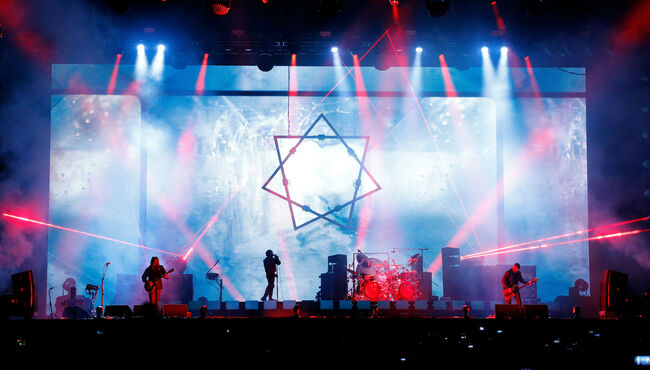 Tool is keeping awfully quiet for an artist less than six weeks away from its first new album in 13 years.
The band began teasing the August 30, 2019, date this spring, but has yet to announce a name of the new album.
In fact, Tool hasn't even said explicitly that August 30 is the date on which the band's new album will be released; it's just emphasized August 30. You can't rule anything out with this band.
The teaser video released Sunday via the band's social media which sent waves of excitement through the band's network of devotees contains no sound at all. It simply displays an ornate new take on the band's logo with the "August 30th, 2019" date displayed at the center.
Via Instagram that band included the word "Soon" in the caption, as well as a detective emoji and the hashtag #tool2019.
After months of shooting down rumors about the new album's release, singer Maynard James Keenan estimated this past spring that the most highly-anticipated rock record of the decade could arrive by July. He added at the time that there are a lot of factors the band can't control (i.e. the record label's timeline, physical album production) that would also affect the release date.
During its most recent run of shows, the band debuted some new music.
There are no live dates on the band's calendar at the moment, but it seems like Tool is going to keep dropping more nuggets the closer we get to Aug. 30.